Winter Styles For Your Home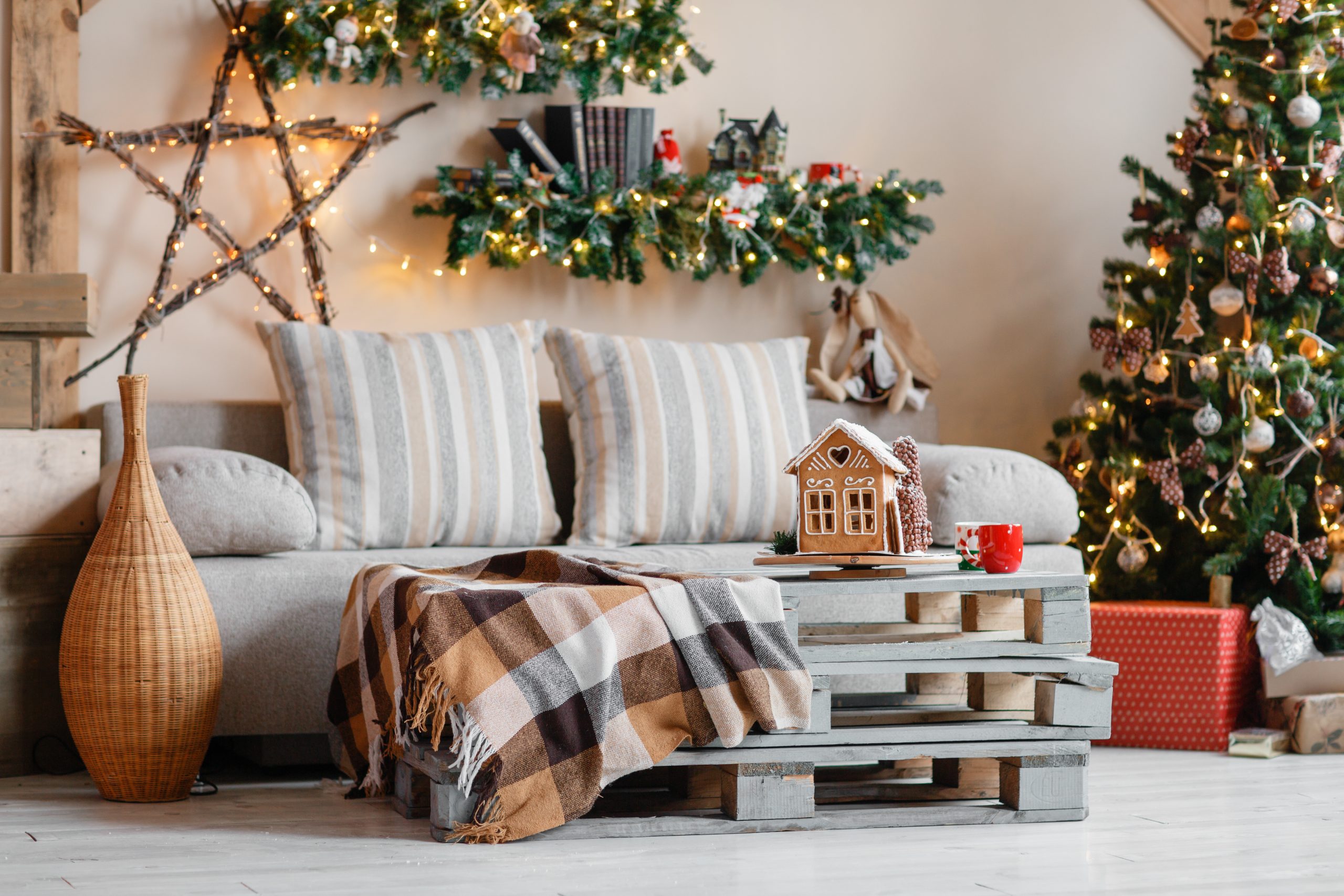 In the middle of grey and gloomy winter months, make a statement with a flash of color. At Augustus and Carolina we love to create cozy spaces that make people feel at home. The seasonally-appropriate mugs, pillows, throw blankets and other home items will allow you to add style to your décor while embracing the winter weather. Add some spice with these winter styles for your home!
Stay Warm This Winter
Staying warm during the cold winter months is important. On days when you just want to snuggle in front of the fire, fireplaces are the perfect way to create that cozy ambience. Using your fireplace in different rooms helps warm up the house, especially at night. Portable fireplaces are great for when you have guests over as well. Designing your home with inbuilt or portable fireplaces is an effective way to keep rooms in your house warm during winter.
Plus, you can find tons of great mantle holiday decor to spruce up your room! From stockings, garland, knick knacks, and more! It's a great extra table to display your smaller decor.
Festive Rugs
The most comfortable and cozy feeling in a home is created when your feet are warm and cozy, which is why a pair of slippers should be one of your first purchases this season. However, even those who wear their favorite pair all day long could benefit from adding some plush throw rugs to the floor in order to increase their physical comfort. By choosing a rug that matches the color scheme of your space, it's easy to create a whole new atmosphere without changing any other decor. It also makes sure your family is comfortable as they open their presents on the floor Christmas morning!
Light Up The Holidays
If you want to achieve a cozy home during those long winter days, upgrading your lighting is a great way to start. Lamps that allow warm LED bulbs can be great for achieving the ambiance you're looking for. Lighter lampshades and fun lamps can help bring you room together. Improve your home with softer lighting and warmer colors, add a cozy feel by using scented candles, and use a variety of sources to create different moods throughout the day and night.
Our lighting section has all you could ask for at Augustus & Carolina!
Texture and Layer
Winter can be a chilly and dark season. To create an ambiance that promotes both warmth and light, layer up your furnishing with heavy winter fabrics like textured jacquard materials. Mix in luxurious colors that are rich in texture to add a touch of elegance that reflects the splendor of wintertime.
Dress your home how you would dress! Knitted textures and wool blankets can be a beautiful touch to your winter home. Deep velvets can also bring a softer feel and darker colors into your decor. These textures can be found in pillows, wall decor, throw blankets, chairs, and more. Get creative with your look!
Change the Color Scheme
If you find your home looking a bit drab during the winter months, consider adding pops of color to brighten the space and make it feel cheery. Adding accents of blue, red or green can be a fun way to incorporate a festive, vibrant look into your living room, kitchen or bathroom. Try bringing in silver and gold for that classy winter look – it looks great with snowflakes!
Decorate Your Home for the Holidays!
Augustus & Carolina can assist you in transforming your home into the perfect cozy space and incorporate winter styles for your home this holiday. Need some inspiration? Check out our indoor furnishing gallery. Come visit our showroom at 822 Front Street, Georgetown, SC 29440.