Timeless Elegance: Classic Furniture Pieces That Never Go Out of Style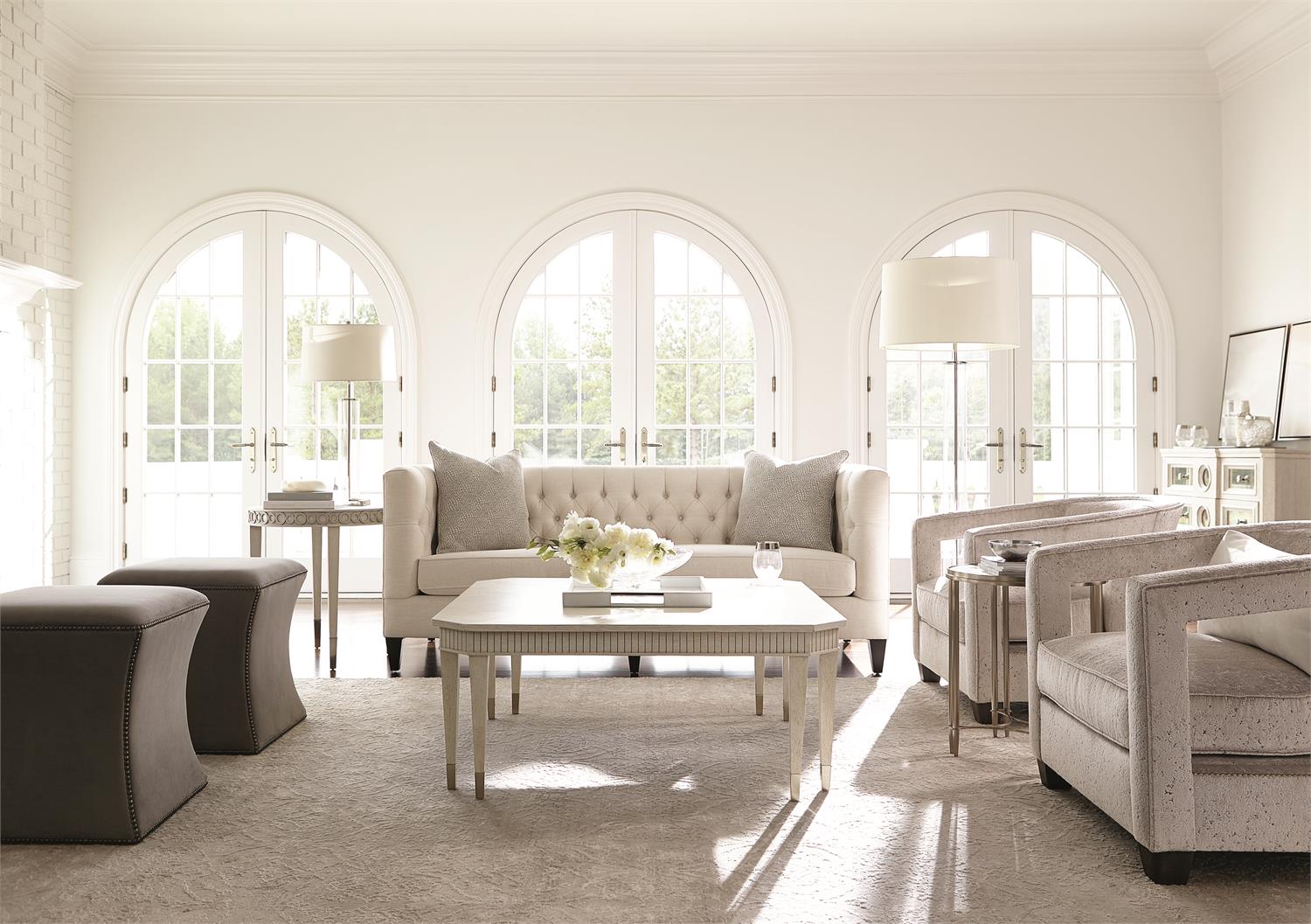 In the ever-changing world of interior design, trends may come and go, but there are certain furniture pieces that stand the test of time. Some pieces you may see everywhere but not even realize it. These classic furniture pieces not only exude timeless elegance but also offer versatility and enduring appeal. Whether you're a fan of traditional aesthetics or prefer a blend of modern and vintage elements, incorporating these timeless pieces into your home decor will ensure a stylish and sophisticated space. Here is our list of classic furniture pieces that never go out of style.
Classic Furniture Pieces That Never Go Out Of Style
The Chesterfield Sofa
Centuries of tradition, quality, and refinement make the Chesterfield sofa a timeless classic. The deep buttoning and rolled arms are details that make this iconic piece a symbol of sophistication, comfort, and elegance. It is a classic design that blends easily into any aesthetic you're trying to portray. Whether upholstered in luxurious leather or rich fabrics, this truly timeless piece adds a touch of elegance to any room in your home: from office spaces to living rooms.
Chippendale Dining Chairs
Chippendale dining chairs are a classic style, known for their intricate craftsmanship and timeless appeal. This style of dining chairs was originally designed and crafted during the 18th century. They are known for their refined features, elegant curves, and graceful carved details. These chairs can be found in almost any finish, from solid mahogany to a fresh white paint finish. While they may seem more traditional, these chairs fit easily into any space and can bring a sense of luxury to a dining room.
Parsons Table
The Parsons table is perhaps most highly regarded for its ability to work well in any environment, setting the stage for an array of dining experiences. Its clean lines and minimalist design allow it to seamlessly blend into a variety of home décor styles, making it an ideal choice for both formal dining rooms and casual breakfast nooks. Its versatility makes this table an ideal canvas for creative tablescapes, allowing other furniture and decorative elements to take center stage—elevating the heart of your home's kitchen or dining experience. It is also a great option for spaces that require a lot of space, like craft rooms or offices.
Tufted Headboard
Even though trends come and go, tufted upholstery is one that has endured through the ages. The design detail adds a touch of glamour and elegance to the furniture, making it a classic with modern appeal. If you have ever scrolled through Pinterest, you probably already know that tufted headboards are a huge hit in modern bedrooms. Tufted furniture was actually a necessity centuries ago, but now these pieces of gorgeous furniture have survived time thanks to their beauty and adaptability to any space.
Louis XVI Chairs
These chairs are a work of art on their own, becoming popular during the Rococo era in Europe. Louis XVI chairs are characterized by round or rectangular upholstered backs, exposed wood frames, and fluted legs. They are probably the most recognized style of chair in the world and come in a wide variety of fabrics and finishes that can enhance any room's décor. Louis XVI chairs were seen as a symbol of luxury, allowing them to blend seamlessly into any decor in the modern age.
Canopy Bed
The canopy bed has been a staple in bedrooms for hundreds of years. Beloved for its stately style and romantic comfort, the canopy bed is still an enduring favorite among home decorators. And that's because this timeless piece is lined with plenty of practicality—many canopies offer ample headroom while still providing warmth through draperies. They are also a great option for children's rooms, allowing privacy for the child while they sleep.
Barcelona Chair
The clear, minimalist design of the Barcelona chair is a timeless classic. Designed in 1929 by Ludwig Mies van der Rohe, it is considered one of the most influential pieces of mid-century modern furniture. Made from stainless steel bars and upholstered in leather, it will hold its form for years to come. These chairs were a staple in minimalist interior design – allowing comfort without the bulkiness of traditional furniture.
Venetian Mirror
The allure of Murano, a small island off Venice, is the birthplace of Venetian mirrors. Back in the 1700s, the Venetian mirror was a sign of wealth. This was because only the rich could afford to have them in their homes. The simplicity, class, and timeless elegance of the Venetian mirror are incredibly beautiful. Now, their original style has been reinterpreted into more affordable options for the everyday household. Whether you want a small one to accent your dressing table or a large statement piece for above your mantle, the Venetian mirror will add instant luxury to your space.
Oriental Rug
Nothing is more iconic than an Oriental rug. The cornerstone of any living space, they pull a room together with color, texture and comfort. These hand-knotted beauties are made in Asia and the Middle East, dating back to 200 C.E. Their rich history is reflected in their intricate patterns, which are created through a painstaking process that blends modern technology with traditional craftsmanship.
Classic Furniture Pieces at Augustus & Carolina
When it comes to interior design, embracing classic furniture pieces ensures a sense of enduring style and sophistication. By incorporating these classic pieces into your home, you create a timeless ambiance that transcends passing trends and fads.
Augustus & Carolina can assist you in finding the perfect classic furniture pieces that never go out of style. With tons of unique options for any aesthetic, we are here to make your vision a reality! Need some inspiration? Check out our indoor furnishing gallery and outdoor gallery. Come visit our showroom at 822 Front Street, Georgetown, SC 29440.