The Best Lighting for Every Room In Your Home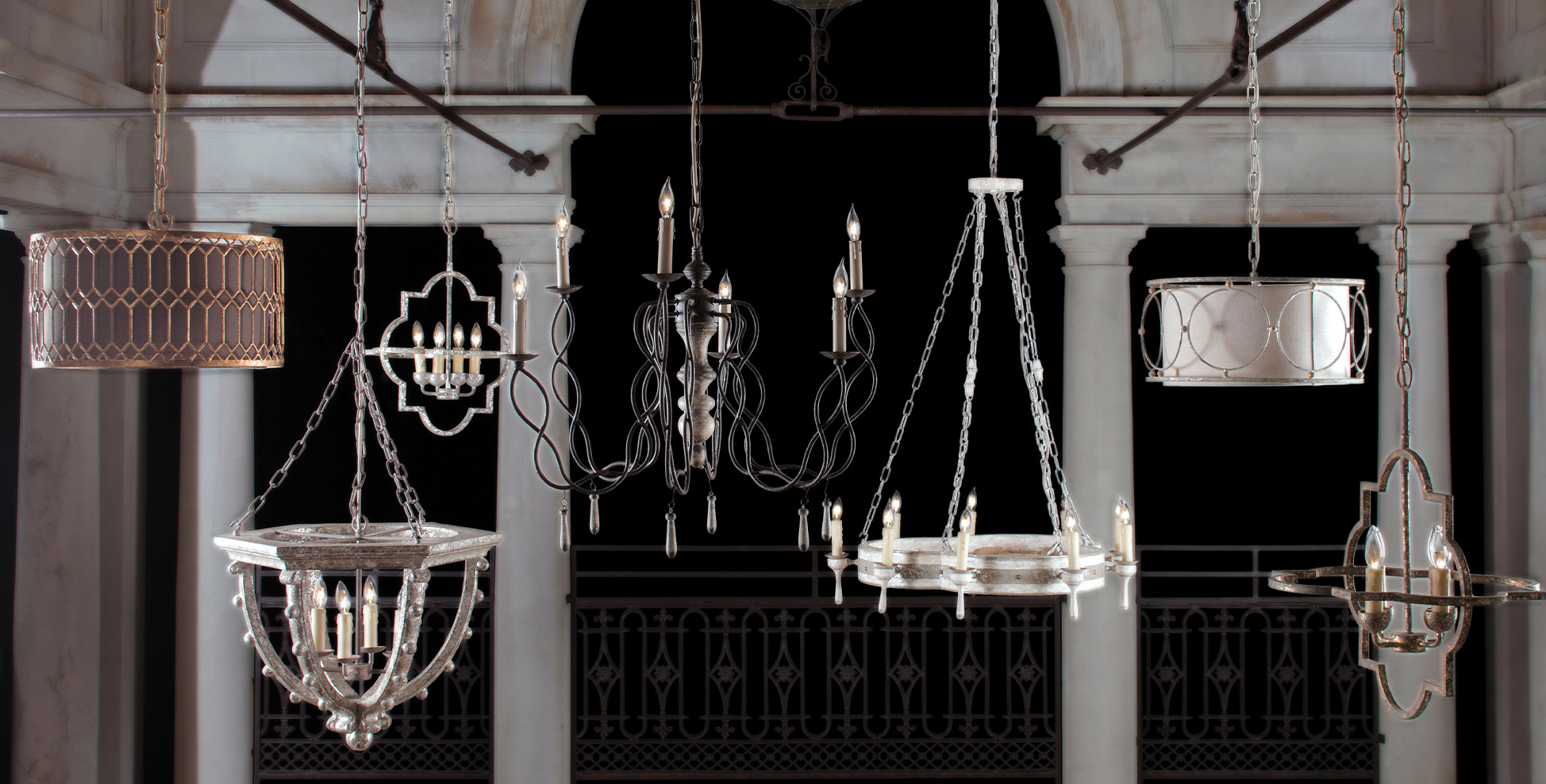 When it comes to lighting up your home, one size definitely does not fit all! Especially if every room has its own feel, lighting brings a lot to the table. Each room in your home serves a different purpose, and the lighting choices should reflect that. Rooms such as your kitchen or laundry room, which require task-oriented lighting, may not require the same lighting as a bedroom, which is more suited for relaxation. To help determine the best lighting for every room in your home, here's a quick guide to some of our favorite choices.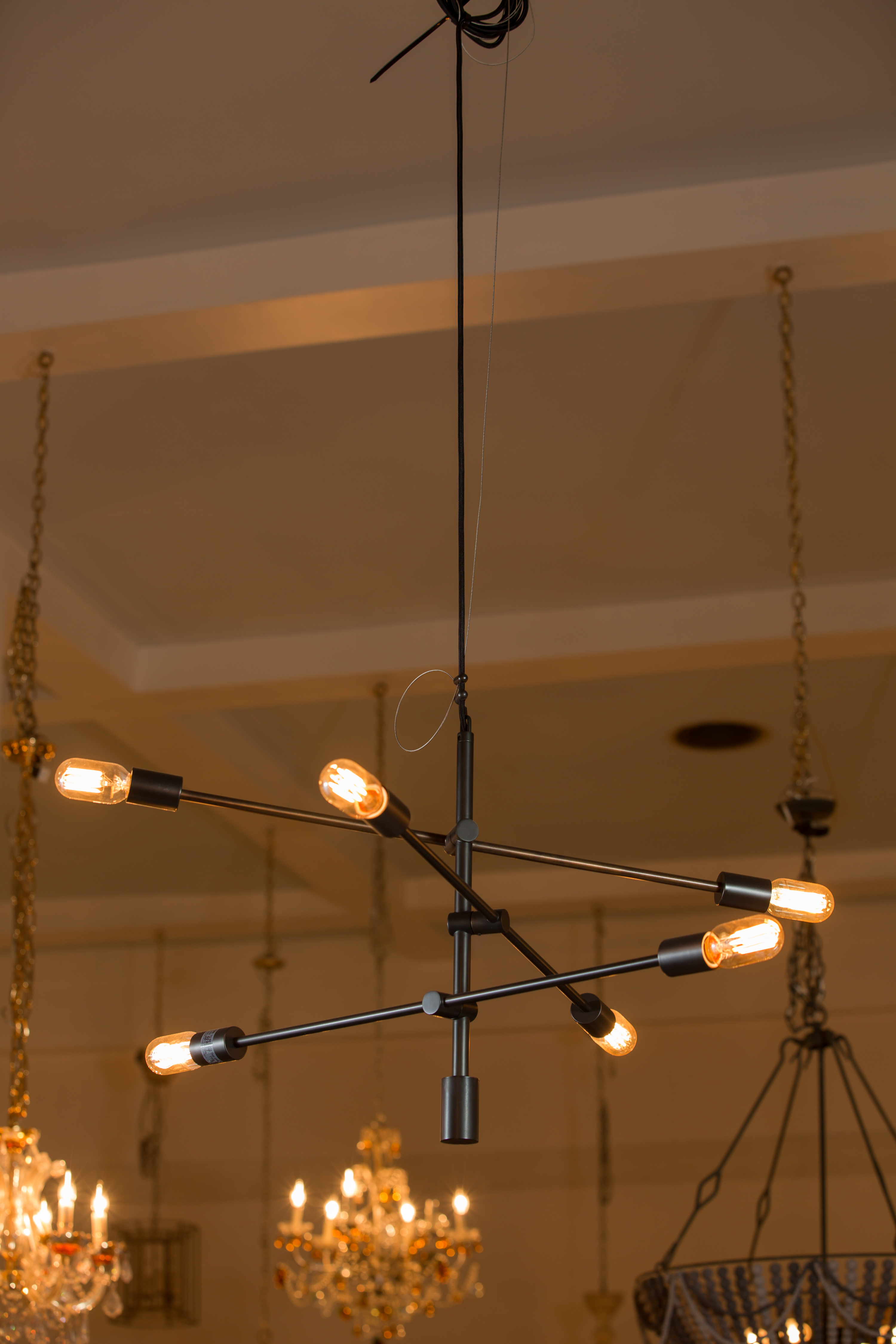 Kitchens
In today's modern kitchens, there are multiple uses for each area. You will need plenty of ambient light, supplemented by some task lighting. You can add undercabinet lights to add visual interest and illuminate your work surfaces (while also letting you show off those wonderful cabinets), combined with recessed lighting in your ceilings to reduce shadows and glare.
For a main showstopper, pendant lighting and chandeliers can give a modern yet classic look above your island or breakfast nook. Keeping this lighting warmer can also increase relaxation during your morning coffee, or midnight snack.
Another way to transform your lighting is with a dimmer. Dimmers are great for adding ambiance to any space. They allow you to create a mood by dimming the lights for romantic evenings, or raising them up when you need to see what you're doing. In the kitchen, they can help with food prep and more!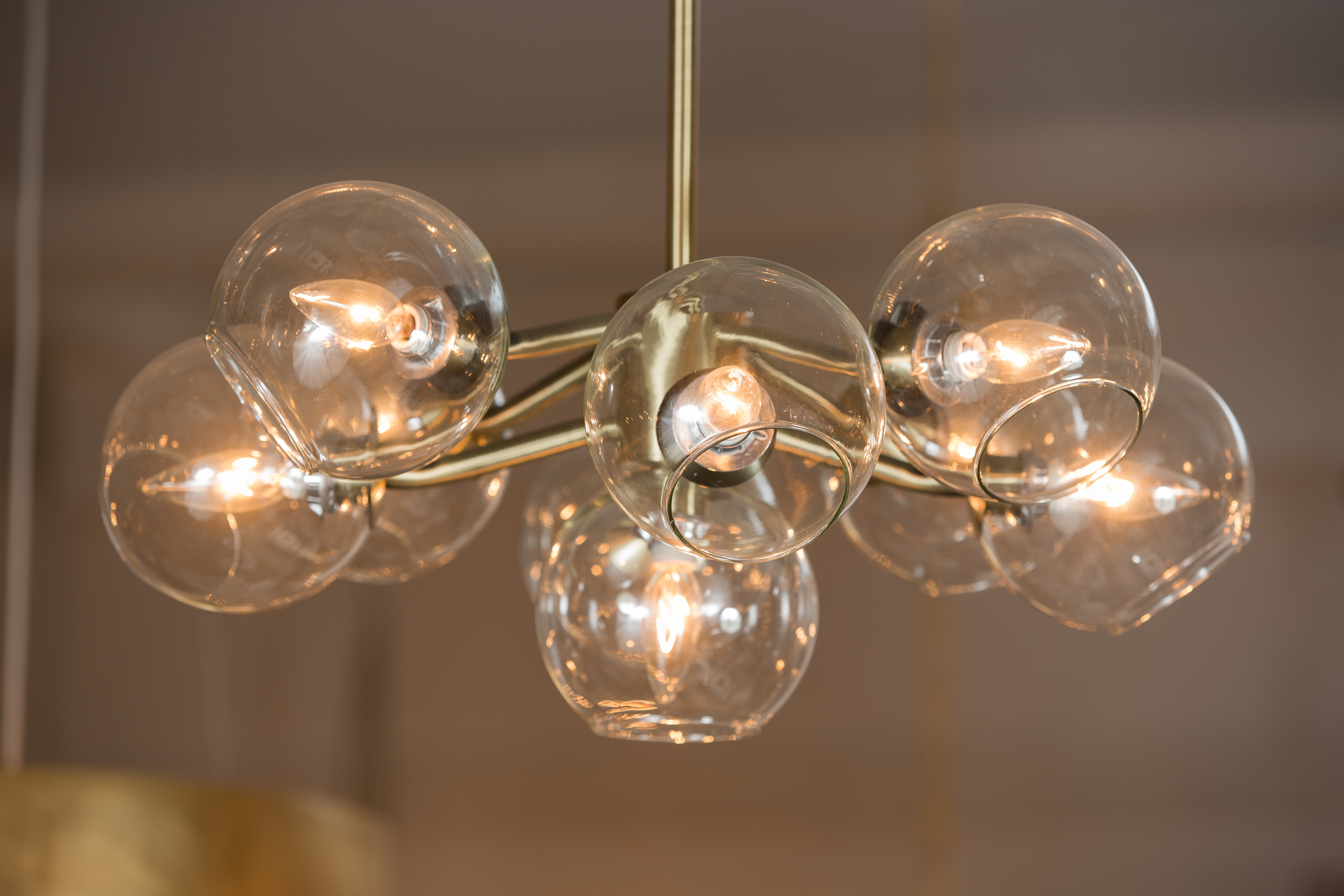 Dining Room
Dining rooms are welcoming spaces where you can spend time with friends and family, so good lighting is essential. Imagine you are in a restaurant. Sometimes, it's too dark to even read the menu! Dining room fixtures need to be bright enough for comfortable conversation, but not too bright for the delicate colors and finish on your table. We recommend installing flush-mount or recessed lighting bulbs in your dining area to create a balanced, enjoyable atmosphere.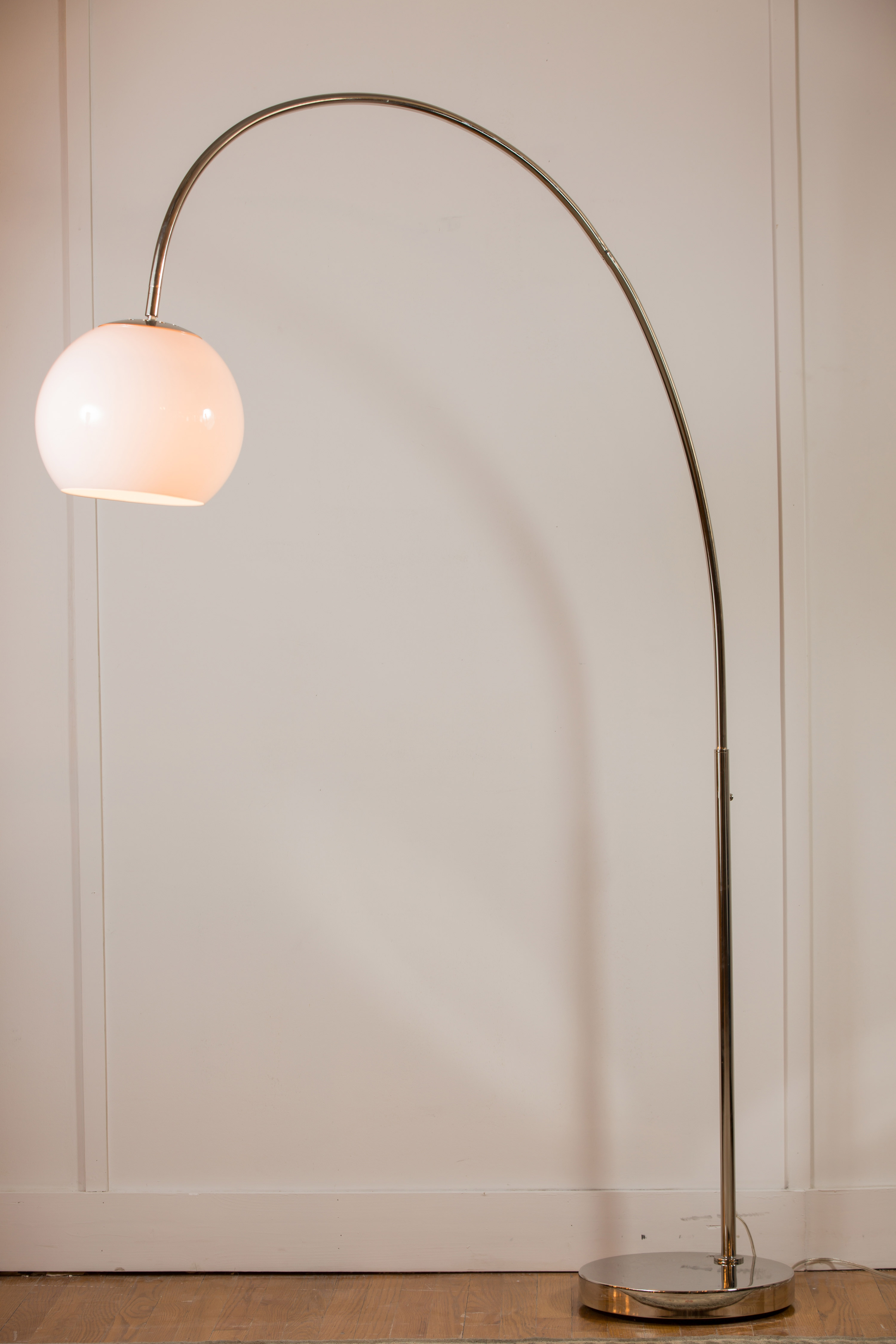 Living Room
Living rooms often serve many purposes, so you'll want lighting that can adapt to a variety of activities. Track lighting is the smart choice because it can provide ambient, task, and accent lighting, depending on how you move, swivel, and rotate individual lights. Plus, it adds a fun addition to your space, making it look more open and modern. If you have adjustable beams, that can also allow you to produce the desired pattern or wash of light without changing bulbs.
With pendants, track lights, and sconces all featuring an industrial vibe, you can create a movie theater feel without the shadows or glare that come with overhead lights. They're perfect for when you want to include the TV in your living room decor while still keeping things bright enough to read.
However, if you're not a fan of the "big light", side lamps and floor lamps are also a great way to bring in soft lighting in the afternoons and evenings – allowing for a relaxing space to read, work, or relax.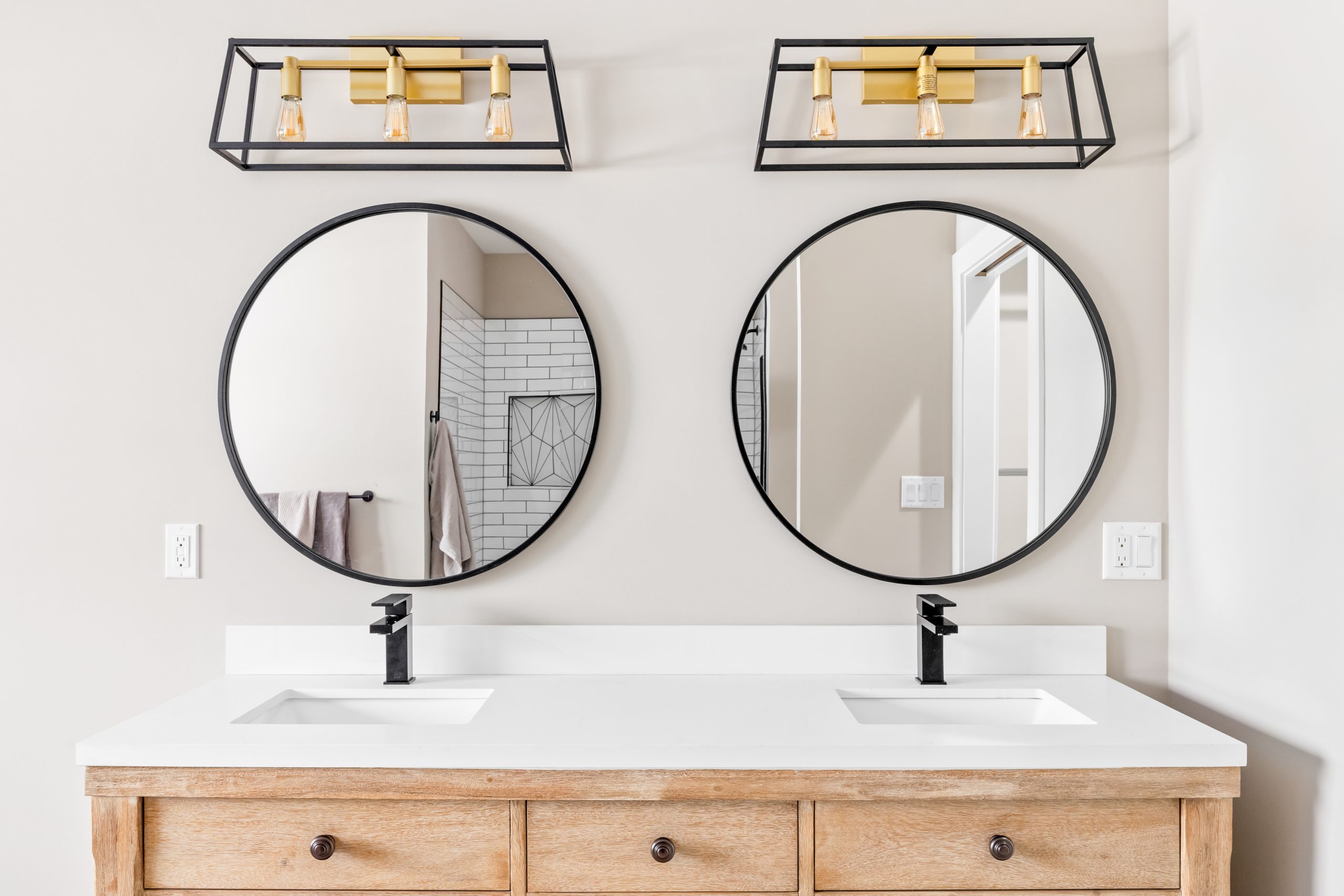 Bathroom
You want to create the right mood when you're in the bathroom, so make sure to choose fixtures that complement your style. Bright light is best for bathrooms, so plan to shine bright cool lighting. This can come in the form of wall-mounted vanity lighting, recessed lighting, or even plain ceiling lighting.
Your bathroom is one of the only rooms in your home where side table lighting is not accessible, which means it is best to make the most of ceiling lighting and bright bulbs!

Bedroom
Adding lights to your bedroom is a great way to make a personal statement. Create lighting that complements your room's design and is appropriate for the space. Putting in recessed lights with dimmer controls over the bed is a good decision if you plan on reading around the bed, but avoid installing light fixtures directly above your mattress.
Your lighting also depends on the decor of your room. If your bedroom sports lighter colors, there may not be much need for ambient lighting. With mirrors, there may be enough reflected light to illuminate the entire room with just a few bulbs! However, if your room has darker tones, ambient lighting is a must.
Hallways
Hallways are transitional spaces between rooms. Because they don't need to serve as primary light sources for your home or workspace, hallways can be lit with a variety of forms and sizes of lighting fixtures. In addition to looking great, flush-mount ceiling fixtures over energy-efficient fluorescent lamps can help by reducing the need for additional light sources in a room. For indirect lighting, attach sconces along the wall to illuminate dark areas that are hard to see from afar. There's no need for bright lighting in these areas, so 40-60-watt bulbs should be perfect.
The Best Lighting For Every Room In Your Home at Augustus & Carolina
Choosing the perfect lighting for your home can be a challenge, especially when you're just getting started. That's why we at Augustus and Carolina are here to help! We offer a large array of every lighting imaginable – from wall mounts to stunning chandeliers.
Augustus & Carolina can assist you in finding the best lighting for every room in your home. With tons of unique options for any aesthetic, we are here to make your vision a reality! Need some inspiration? Check out our indoor furnishing gallery and outdoor gallery. Come visit our showroom at 822 Front Street, Georgetown, SC 29440.