Living Room Storage Ideas to Store Your Clutter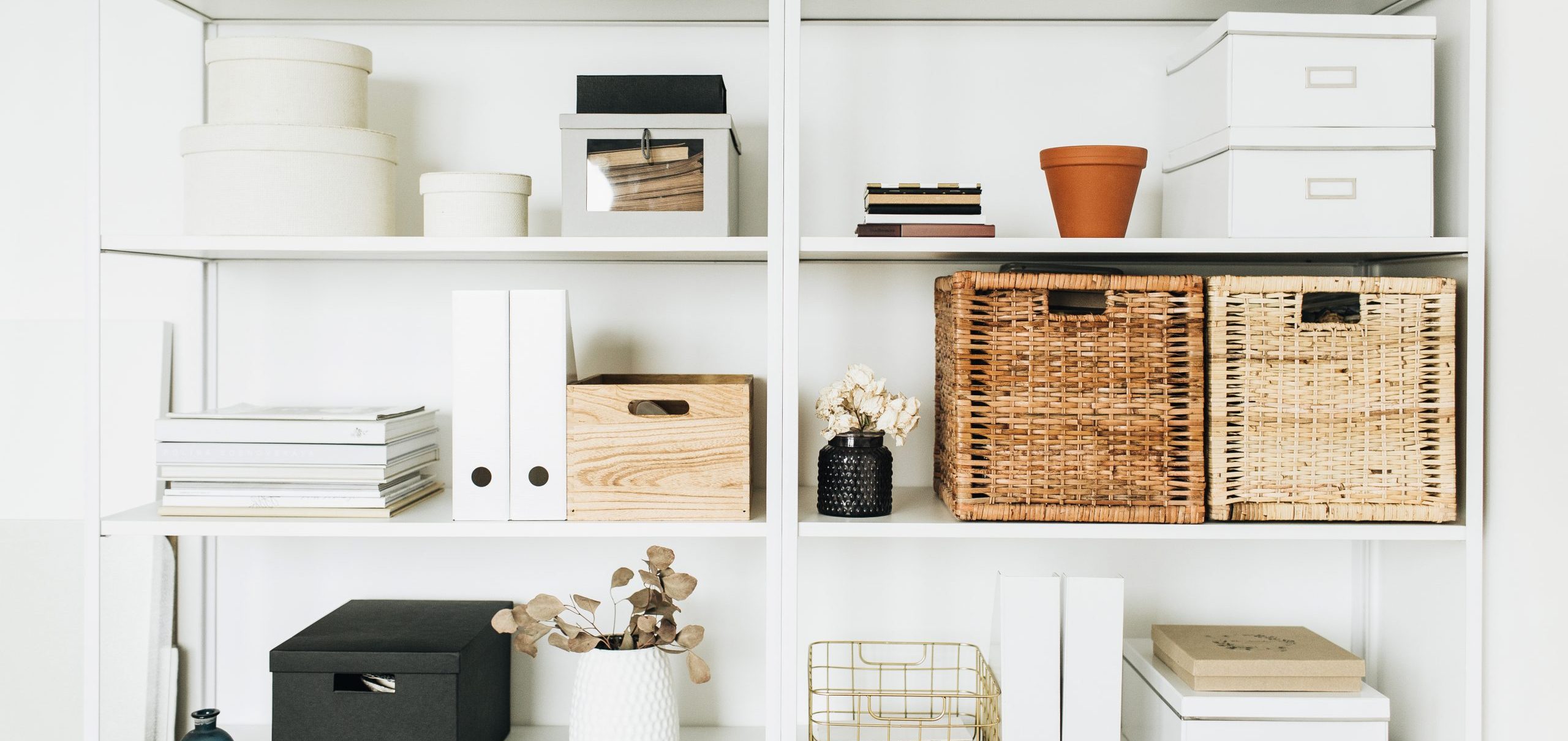 Clutter can quickly overtake your living room, which is why you have to know how to store items that you use every day. Things like decorative pillows, gaming accessories, and other clutter can easily fill a large lived-in space. However, with a little planning and some stylish furniture, your space can become. clean, clear, and organized with ease! Here are just a few living room storage ideas to store your clutter!
1. Complimenting Accent Cabinets
Accent cabinets are an easy way to provide storage space in the room. The cabinets feature a door that opens to reveal a wide shelf for holding books, vases or other items. They can also double as bars, buffets and snack tables. Accent furniture is designed to stand out and add style to your room. These can even be used as a TV stand for extra electronic storage.
2. A Curio For Collectables
Looking to show off some collectables? Or maybe you have your favorite china on display. Curio cabinets are the perfect way to display your favorite collectibles and keep them safe, too. With a wide range of options in styles ranging from contemporary to traditional, there's a curio cabinet for every collection. Curios are also handy for displaying books, photos or other items that you want to showcase in your living room.
3. Storage Ottomans
Multi-functioning furniture can be a lifesaver without taking up extra space. Storage ottomans come in all shapes and sizes from foot rests for your recliner, to your coffee table! Storage ottomans are versatile pieces that can double as cocktail tables and offer hidden storage for bulky items like blankets. If your living room set doesn't come with one, you can add a matching ottoman or another style as an accent piece.
4. Bookcases for Avid Readers
Create an individualized reading nook with a few shelves filled with your favorite books, or display treasured keepsakes on a decorative shelf by the fireplace in your living room. They can also be an amazing accent piece to show off knick-knacks and photography. With so many options, bookcases and etageres are sure to provide inspiration for design projects both big and small.
5. Multi-Use Cocktail Table
Lift-top and storage cocktail tables are great for not only allowing an entertainment unit to your space, but also a multi-functional table with storage underneath. It allows extra storage space for magazines, books and electronics. It works on a smooth hinge mechanism that allows the table surface to rise above the base to provide a workspace for your laptop or iPad.
Find the Right Look For Your Home At Augustus & Carolina
Augustus & Carolina can assist you in transforming your home into the perfect cozy space and help you find living room storage ideas to store your clutter. Need some inspiration? Check out our indoor furnishing gallery. Come visit our showroom at 822 Front Street, Georgetown, SC 29440.