Improve Your Outdoor Space with Outdoor Accessories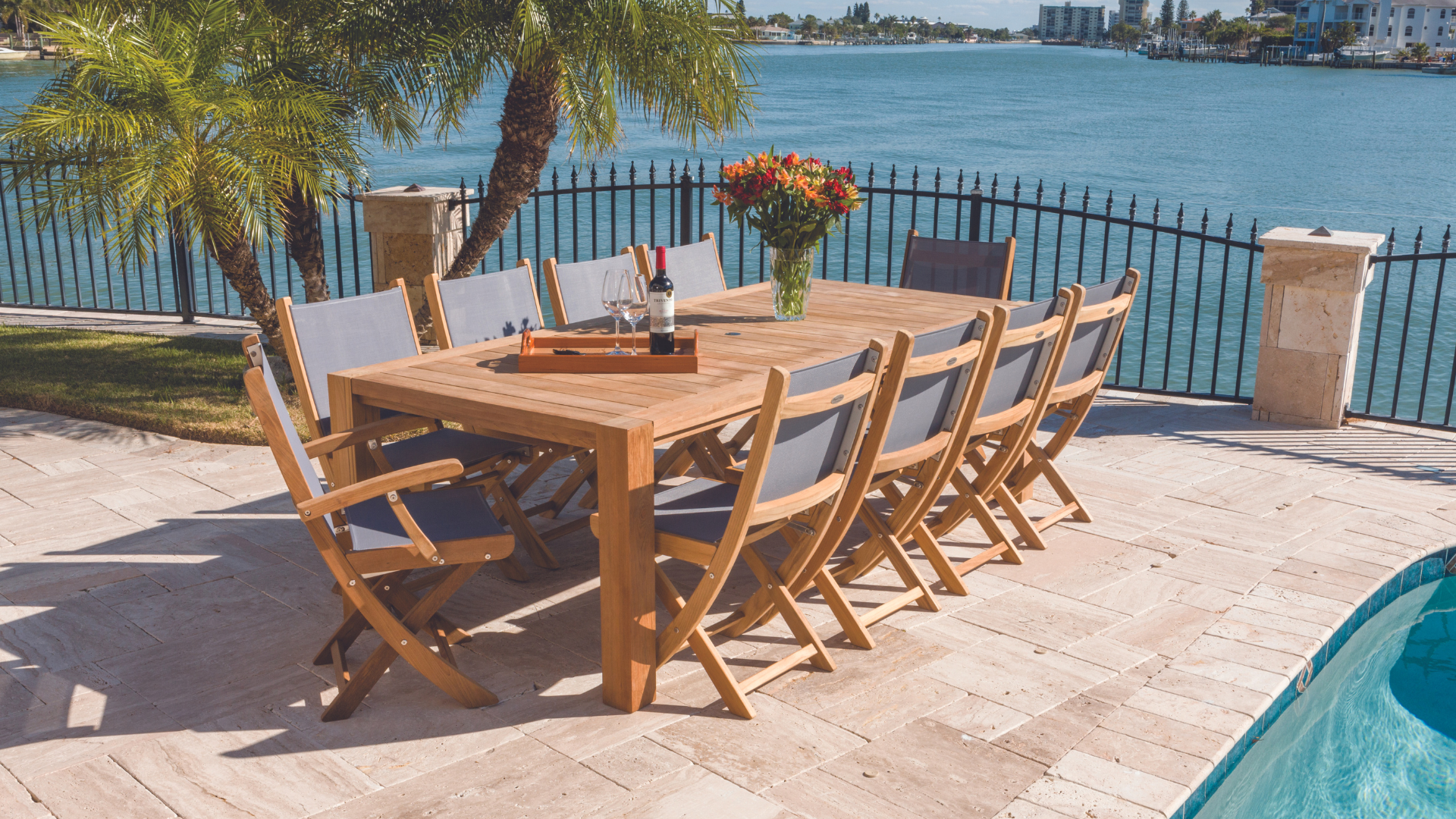 Add the perfect finishing touches to your outdoor space with outdoor accessories. Whether you're entertaining or relaxing, we offer a wide selection of furniture, lighting, and decor that makes the most of your space. The perfect theme for your outdoor area can create a truly unique space, and we've come up with some beautiful ways to display it.
LOCATION:
Your space is your own, so think about how you want to style it. The patio is where you can set the mood for every gathering and make it your own personal retreat. To do that, consider a location that reminds you of somewhere else — a place or an event from your past, or even just a totally made-up memory in which you imagine yourself living out your perfect life. If you love the tropics, try decorating with exotic plants or vibrant colors. If you prefer a mellow environment, and outdoor fan or unique vase can easily bring out the best of your space.
CHOOSE COLORS YOU LOVE:
If you want to transform your patio, consider using color as your main focal point. Select your base colors and then consider which other tones they blend well with. Adding pops of color into your décor can make your patio look complete and organized. This can be a great way to liven up your patio space and give it some personality.
PATIO BAR OR SERVING CART:
Keep your drinks cool, and your guests happy with a patio bar or serving cart. Whether you choose a full-sized bar complete with stools, or go for a smaller option to keep drinks organized and easily accessible, you'll be able to enjoy a summer evening on the deck in style. These are also great for poolside parties!
UMBRELLA:
An umbrella can be a stylish addition to any patio, deck, or porch. It offers welcome shade when the sun is out, and can also be used to anchor your home's exterior style. There are many choices available – round and rectangular models, umbrellas that fold down small enough to stash inside a bag when not in use and those that you can tilt up and down as needed.
FIRE PIT:
With different styles and designs to choose from, fire pits can add an elegant touch to your patio. It can be used for cooking during cool summer nights and cold winter days (or anytime!). Placing year-round accessories to your backyard can help you enjoy your personal space in any weather, for any occasion.
Augustus & Carolina can assist you in transforming your outdoor space into a beautiful extension of your home's interior. Our talented design and construction teams are here to help you create the custom outdoor living area you've always wanted! Need some inspiration? Check out our outdoor furnishing gallery. Come visit our showroom at 822 Front Street, Georgetown, SC 29440.