How to Mix and Match Fabric Patterns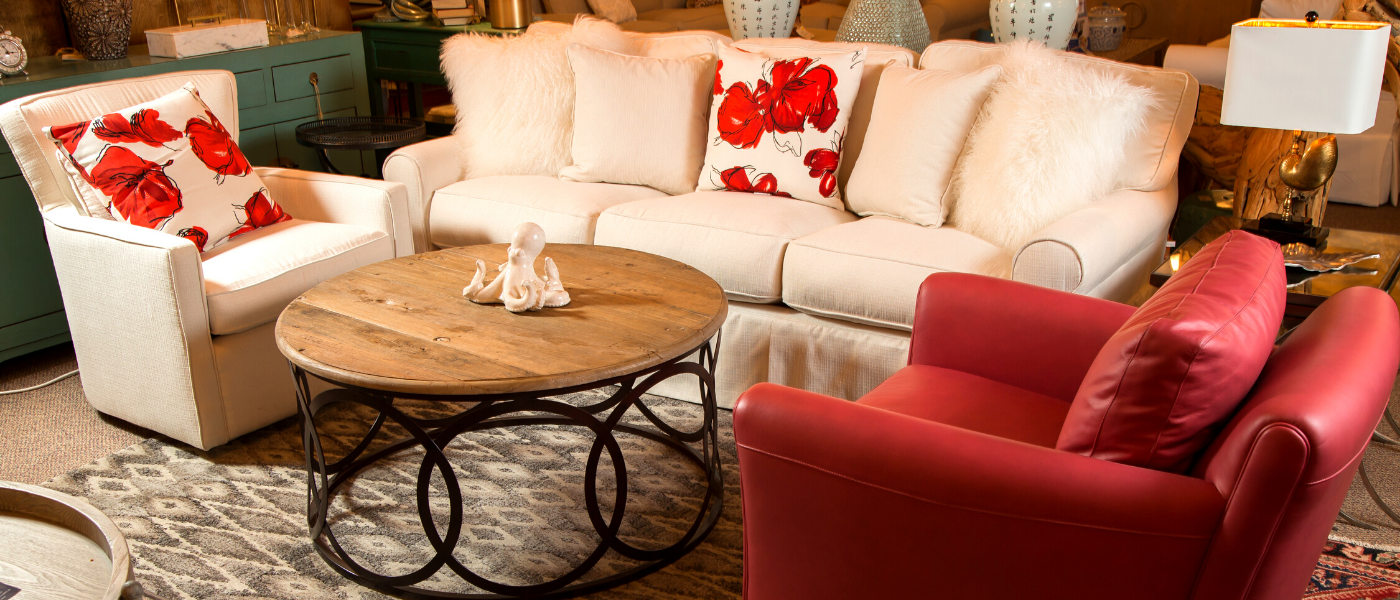 Accessories such as outdoor pillows, cushions, and rugs add comfort to a space while simultaneously allowing you the opportunity to express your unique tastes. And if you aren't sure where to start, don't worry—we've got you covered. While there aren't any hard-and-fast rules for how to mix and match fabric patterns, here are six tips that will help you create a look that fits your outdoor area.
Start with a Solid Foundation
Neutral colors go with just about anything, and high-quality pillows will help you create an atmosphere that feels crisp and clean. They're also simple enough to mix up when it comes to the fabric patterns you use on furniture and accessories.
Pick your Patterns 
Adding a few colorful, stylish accessories is a great way to create balance in your home. Pick three patterns—this will be enough to add visual appeal without going over the top. Start with a fabric pattern you love as your foundation, and build on it with the other two fabrics. For example, if you love polka dots, pick a few polka-dotted outdoor pillows, then choose a striped outdoor rug in a complementary palette. Add a finishing touch with a floral throw blanket for contrast.
Choose your Colors: 
After you get an idea of what patterns appeal to you, the next step is color choice. There are a few ways to do this: Try two colors. Then add a coordinating neutral color like white, black, or grey.
Choose colors with complementing intensities and hues. For example, pairing pastel colors with neons of the same colorway can produce surprisingly stunning results.
Use tone-on-tone palettes. This decorating technique starts with one hue, and shades in varying saturations (aka the amount of white light mixed in with the shade) from its color family are layered in to add definition.
Use (All of) Your Space
A beautiful patio requires a balance of textures and patterns. Try to avoid piling all of your cushions, pillows and blankets onto one sofa while leaving the rest of your furniture bare. Drape the blanket over a chair, keep the pillows on the sofa and unroll an area rug in a coordinating pattern to tie it all together.
It's Okay to Rebel 
Express yourself and decorate your home in a style that makes both you and your walls happy. If you fall in love with a specific design, use that as a jumping off point. For example, if you are attracted to one pattern, such as stripes but aren't sure how to put them together in a cohesive way – try using multiple patterns in one space. Or if your home is small or sparse feel good about using neutral colors and opt for clean lines over patterns mixed with bold colors. Just remember to follow your heart! You can stay true to yourself while choosing colors and designs that feel right for your place!
Augustus & Carolina can assist you in transforming any space into a beautiful extension of your home's personality. Our talented design and construction teams are here to help you create the custom mix and match living area you've always wanted! Need some inspiration? Check out our indoor furniture gallery or come visit our showroom at 822 Front Street, Georgetown, SC 29440.