Home Decor Trends for 2023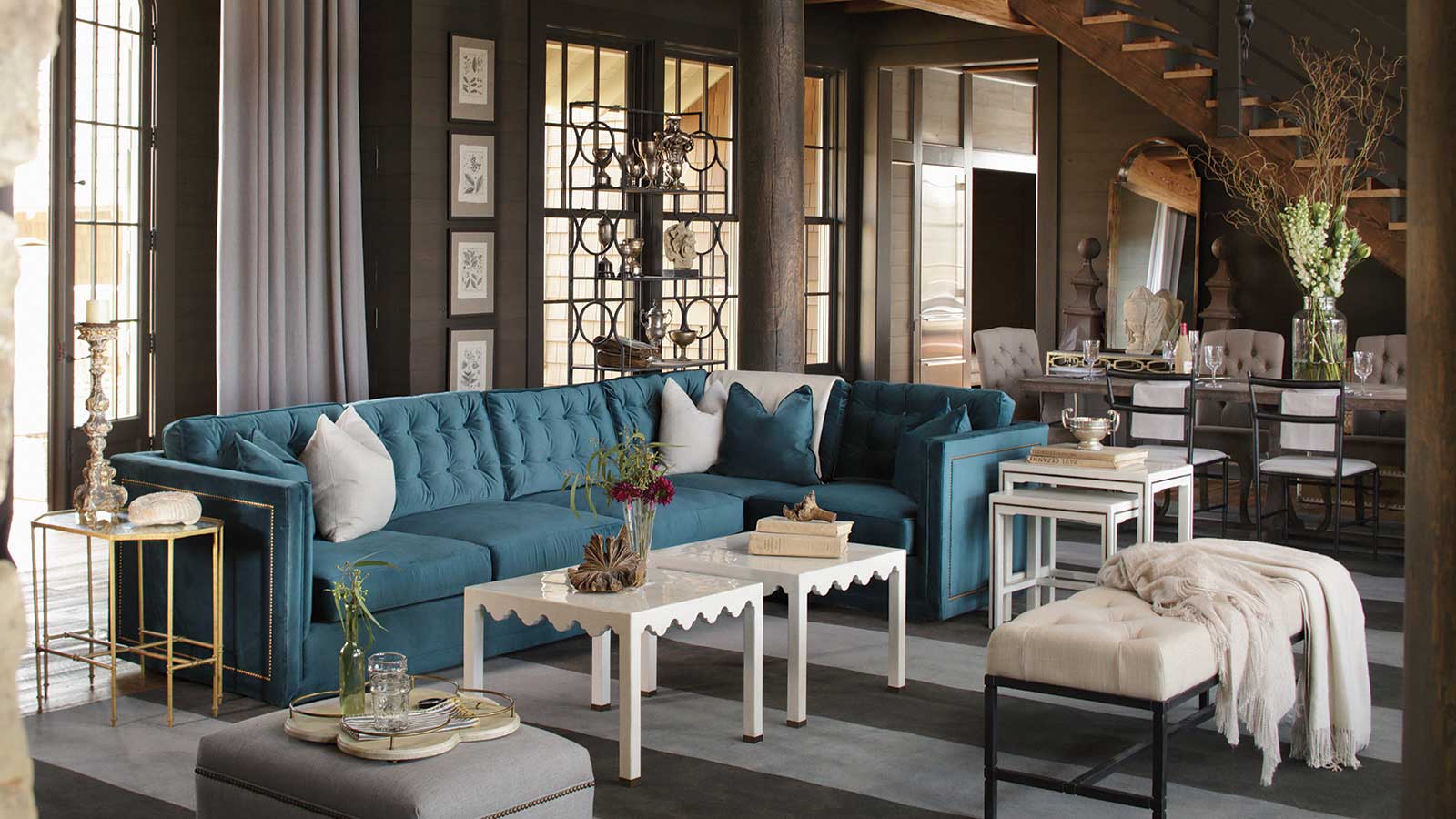 As we are getting ready to ring in the new year, we know that you are ready to begin that New Years resolution of redesigning your space. There's always something new on the radar for those looking to spruce up their homes. So while you're planning out that new paint color for the living room, or style of couch you want for your family room, here are some of the biggest home decor trends for 2023!
Less is More
Minimalism is here to stay, it's a trend that has been around for decades, but has recently gained popularity. Minimalism isn't about how much stuff we own or how organized our spaces look but rather a lifestyle that not only includes less stress but allows us to focus on what is most important to us in life.
However, we're not telling you to throw out all your furniture and live out of one trunk. It's actually quite the opposite! The minimalist style focuses on warm, organized spaces that allow for pops of personality without a lot of clutter.
Unique Accessories
You'll have a hard time saying goodbye to Live Laugh Love signs in 2023. On the other hand, you'll be saying hello to much more sentimental decor pieces as well. This year we expect to see a rise in meaningful accessories and one-of-a-kind items that hold sentimental value to you.
From antique-looking lamps and coffee table knick knacks to creative unique sculptures. One of the top upcoming trends is to snag those pieces that make your space a little different. Augustus & Carolina is your place to shop for just that! Our pieces are one-of-a-kind – meaning you won't find anything else like it in your basic home decor stores!
Pattern, Pattern, and more Pattern
Deep, moody tones are up and coming. However, they are being paired with tons of patterns – from checkerboard to stripes! We're seeing these on walls, furniture, rugs, and even full kitchen backsplashes. We're even seeing it in large pieces of furniture like couches and seating areas – paired with mixed pattern pillows of course! These patterns make your space feel intentional and full.
Concepts like painting the ceiling the same color as your walls, or adding that fancy mural to your bathroom are making a huge impact in the home decor trends for 2023.
Going Golden
Wild Wonder has been chosen as the Dulux color of the year for 2023. Because of this, sunset hues are on trend for this new year. Pair your golden decor with other sunset hues like lavender and soft blush to give your home a soft and bright feel throughout.
Yellow is trending, too! Using pops of yellow in decor, wall hangings, or gold specks in furniture can give warmth and energy to your space. Although yellow may not be your first choice, it can make your home feel unique and elegant with pops of color and good energy. Plus – yellow pairs great with natural wood or the trending green shades.
Bring On The Curves
We're saying goodbye to hard lines, like sharp corners and right angles, and saying hello to soft, sloped curves. From sofas and curved accent chairs to waterfall coffee tables and arched wardrobes, these graceful shapes bring flair to your home. This furniture brings the feel of a 70s home with no harsh angles and soft finishes like bouclé or faux fur. These shapes will make your home feel cozy and inviting – which is perfect for that "new year, new you" feel.
Curves are having their moment. But how do you incorporate curves in your home without looking like you're stuck in the 1970s? The key is to choose an eye-catching piece to anchor your room, like a circular rug, and add smaller touches of curved furniture and decor around it.
Decorate Your Home for 2023 With Augustus & Carolina
Augustus & Carolina can assist you in transforming your home into the perfect cozy space for the new year. With tons of unique pieces for any style, we are here to make your vision a reality! Need some inspiration? Check out our indoor furnishing gallery. Come visit our showroom at 822 Front Street, Georgetown, SC 29440.