Embrace The Bold: Maximalism Design And How To Do It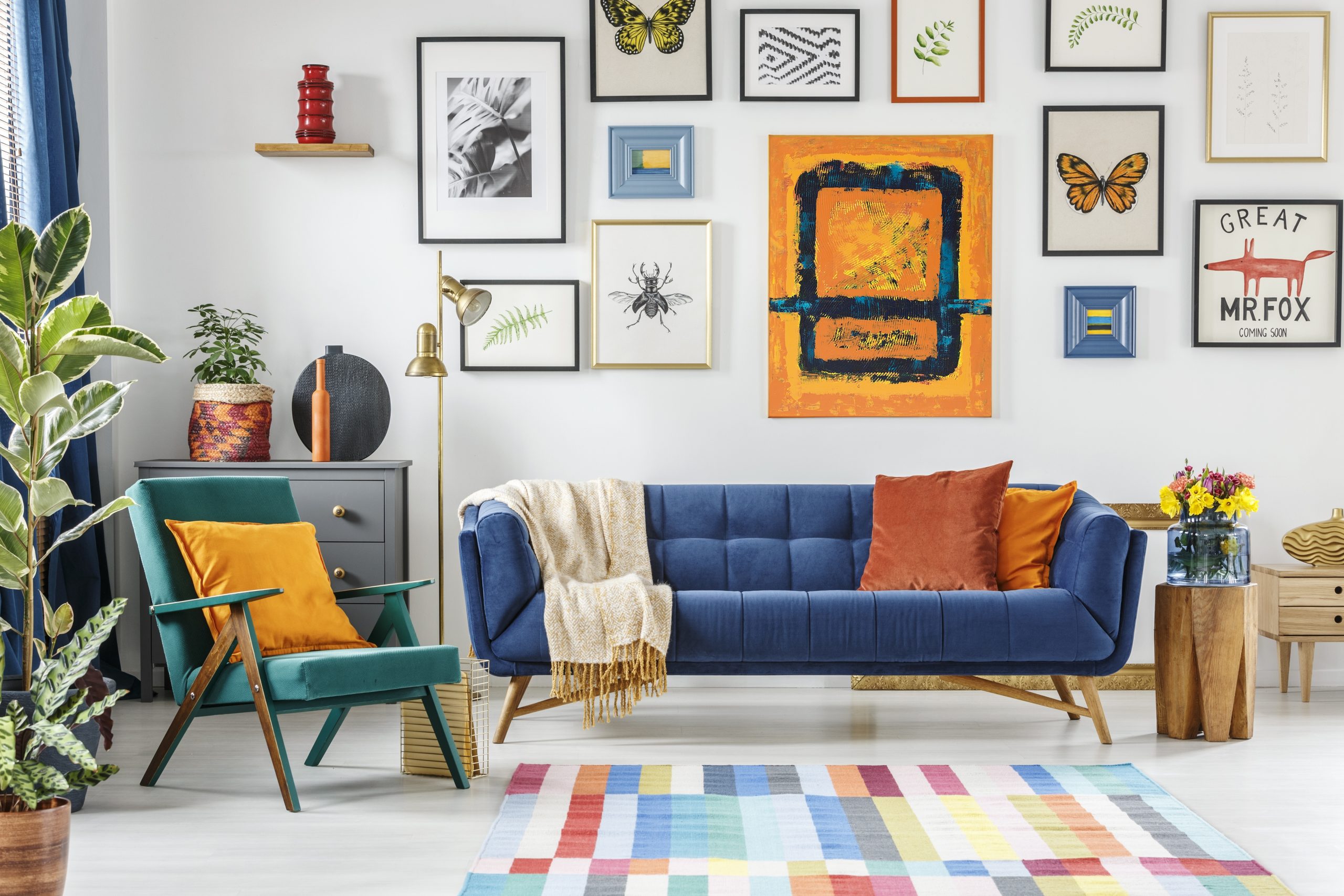 Maximalism has been a part of the design world for centuries—the ways in which it has manifested in our homes have changed over time, of course, but the idea of showing off all of one's favorite things is by no means a new concept. With proper preparation, maximalism design is easier than you think to achieve in the home.
What Is Maximalism Design?
Maximalists have existed for centuries, and are bringing back their timeless style in today's modern world. Centuries ago, the wealthy would use a form of maximalist design to show off their riches. Taxidermy, artworks, and curiosities were popular during this trend. While times have changed, we are seeing a new spark in this timeless style.
You're ready to shake up your space with a little more excitement than usual. The secret is to keep your unapologetic maximalism tidy and well-edited. In short, it's less about the quantity of objects, and more about the variety of textures, patterns, and colors that comprise a harmonious whole.
How To Style Maximalism In Your Home
Show It All Off In Your Living Room
As the name suggests, maximalism is all about creating an impact. Embrace the rule-breaking design trend that's freer, bolder, and more creative than ever before. Believe it or not, a vibrant palette can make a huge difference in a small space.
Assemble a collection of furniture pieces that reflect your individual tastes and decorate in a way that makes each room unique. Say goodbye to matching furniture sets, embrace the eclectic charm of maximalism, and hunt for unique and statement pieces that speak to your personality. Whether it's an antique dresser, a modern velvet sofa, or a quirky coffee table, let each piece tell its own story.
Use Tons of Color
Maximalist interiors are all about big, bold pieces. Playing with color and mixing several patterns or textures in one space can be a fun way to create a lively environment that doesn't feel too busy. A mix of jewel tones like emerald green, sapphire blue, and ruby red can add a touch of luxury, while vibrant yellows and pinks can bring more playfulness to the space.
Paint your room for maximum impact! Utilize contrasting shades to create a room with an atmosphere and heighten the overall look of your space. Painting the walls, windows, and skirtings in different colors will also help to create a bigger illusion as well as add an extra layer of character to your home.
The Power Of Pattern
Maximalism is a style that combines different patterns, textures, and shapes to create a sensory experience. Experiment with silk, velvet, and faux fur, mix floral prints with geometric shapes and add an abstract pattern or fabric texture.
An easy way to get started with maximalist design is to include more than one pattern in a space. Florals work well with stripes, or you can use a figurative floral with a graphic contrast. You want your eyes to continue moving around the room. Don't be afraid to bring patterns into every corner of your space, from curtains to rugs, pillows, and wallpaper.
Traditional Meets Modern
Maximalist living doesn't just mean sticking a few statement pieces into your home. There's an almost scientific approach to creating a maximalist interior that includes an intriguing mix of the old and the new. This means combining modern styles with traditional and timeless pieces.
Maximalism is all about bringing together different aesthetics to create a bold and eclectic style. Whether it's combining a vintage couch with modern artwork, or adding antique furniture with modern decor items, your home should be unique and personal.
Florals? Groundbreaking.
If there's one thing Floral decor has always been good at, it's creating a beautiful eye-catching space! By using a plethora of different florals on all walls and floors, you can create the illusion of infinite space, which is exactly what maximalism is all about!
Go bold with floral room ideas and contrasting prints. Did you know that floral patterns actually mix great with stripes? The concept of maximalism design is to keep your eyes busy. A combination of bold colors, patterns, and textures is a great way to create an eye-catching interior space that's going to be fun to live in!
Max Out On Decor
Maximalism is all about your personal style, so don't be afraid to mix and match. Use up all the wall space you have available with paintings, prints, decorative frames, and more. Don't be shy when it comes to completely covering your paint job.
In a maximalist space, you can embrace all the little details that make you happy, and allow them to be seen by everyone that visits your home. This is your chance to let your personality shine through with the amount of decor you decide to use—from lighting, knick-knacks, wall art, statues, collectibles, and anything else you can think of.
Maximalism Design at Augustus & Carolina
Whether you add a bit of bright, bold patterning or try the more freewheeling approach of layering colorful objects, this trend brings interior design elements that are meant to be both beautiful and fun. It's all about expressing your personal style.
Augustus & Carolina can assist you in building your maximalist collection. With tons of unique options for any aesthetic, we are here to make your vision a reality! Need some inspiration? Check out our indoor furnishing gallery and outdoor gallery. Come visit our showroom at 822 Front Street, Georgetown, SC 29440.